WTA 500, Sydney Tennis Classic 2022: The two stars of the 2021 season, Paula Badosa and Anett Kontaveit, extend their form beating Jelena Ostapenko and Zhang Shuai respectively.
Badosa, after getting a defeat in Adelaide against Victoria Azarenka, wins her first match of this season against Jelena Ostapenko 7-6(1), 6-1.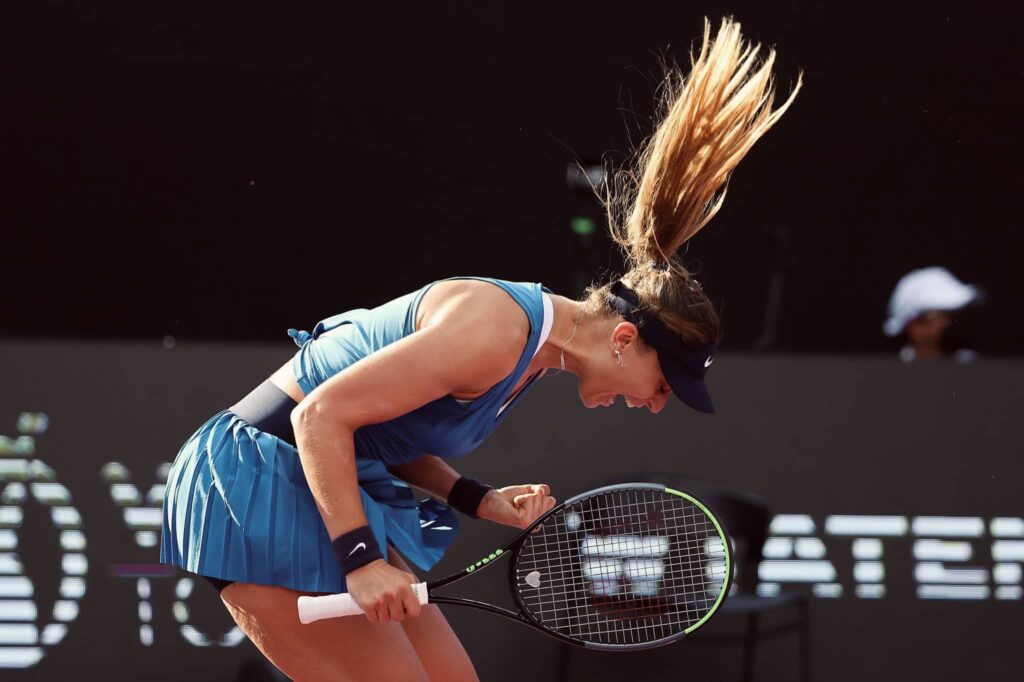 Badosa: "A match against Jelena is always tough. She's a very, very tough player and you never know how good she can be that day, so I'm really happy with my first win of the year," Badosa said after the match.
"I knew it was a tough match but it's good to start with tough matches at the beginning of the year. You have to get the rhythm fast, so I'm very happy about this win today. Mentally, it was tough at the beginning. When you lose the first round like last week, it's never easy even though it was Vika and she played at an amazing level … I was quite nervous today and for me, it was important. I think mentally, I stuck there until the last moment and I think the first set was key."
It was Ostapenko leading in the first set and serving to take the set. However, Badosa found the sequence and Ostapenko failed to match that.
The first set went into the tiebreaks and it was a very one-sided affair for the Spaniard. The second set brought Paula Badosa the confidence and surge herself to victory.
Anett Kontaveit takes down Zhang Shui in 2022 debut after Badosa.
Anett Kontaveit ended her 2021 season by winning 29 of her last 34 matches, and the World No. 7 picked up where she left off in her 2022 debut. The No.4 seed in Sydney, Kontaveit needed just 89 minutes to defeat Zhang Shuai in her season debut, 6-3, 6-3.
A late break of Zhang's serve in the first set and an early break in the second helped assure Kontaveit victory. The Estonian lost just 15 points in her nine service games.
Kontaveit and Zhang played for the first time back in 2015, and the Estonian has now won three of their four career meetings. Monday's win was new ground for her nonetheless: her previous two wins against Zhang came in straight sets, while Zhang won their last meeting in 2019 in Dubai.