US OPEN 2021: Unseeded teenager Leylah Fernandez has reached her first Grand Slam final by beating No. 2 Aryna Sabalenka 7-6 (3), 4-6, 6-4. Meanwhile, Emma Raducanu became the first qualifier to reach the finals by beating Maria Sakkari 6-1, 6-4.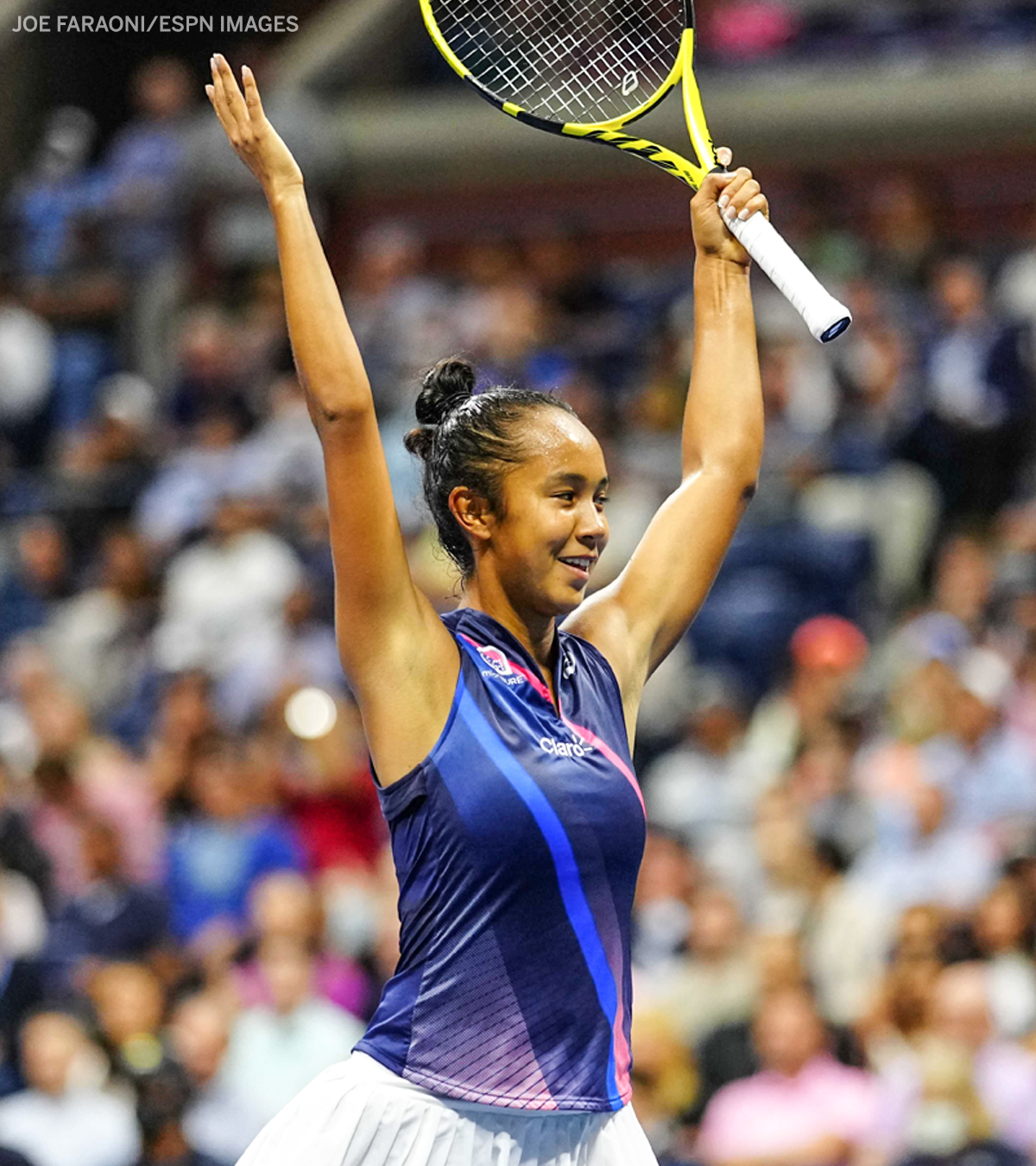 Leylah Fernandez vs Aryna Sabalenka, USOPEN 1st semi-finals:
Leylah Fernandez's first major semifinal, at the U.S. Open just days after her 19th birthday, did not go her way at the start. Still, she recovered from dropping the initial three games to take a lead. Then, her opponent, No. 2 seed Aryna Sabalenka, pushed a match filled with momentum swings to a third set. No matter what, Fernandez did not worry. Didn't waver.
Speedy afoot and steady at crunch time, the unseeded Fernandez edged Sabalenka 7-6 (3), 4-6, 6-4 on Thursday night in Arthur Ashe Stadium, earning the right to play for a Grand Slam title.
It was the 73rd-ranked Fernandez's fourth consecutive three-set victory over a seeded opponent. First came No. 3 Naomi Osaka, the 2018 and 2020 U.S. Open champion. Then came No. 16 Angelique Kerber, the 2016 champ. That was followed by No. 5 Elina Svitolina and Sabalenka.
Fernandez on the win after the match.
"That's years and years and years of hard work and tears and blood," said Fernandez, who could give Canada its second U.S. Open women's title in quick succession, following Bianca Andreescu's triumph in 2019. "Everything. On court, off-court. Sacrifices."
Emma Raducanu vs Maria Sakkari, 2nd US OPEN semi-finals:
With British tennis royalty Tim Henman and Virginia Wade looking on from the stands, Raducanu fended off seven break points across her first two service games and capitalized on a trio of double faults from Sakkari on the way to a 5-0 lead in the first set.
Down a break in the second set, Sakkari then fought off five breakpoints in a near 10-minute seventh game but the 18-year-old Raducanu would not be denied and went on to seal the match to set up a final against fellow teen Leylah Fernandez of Canada." The time here in New York has gone so fast," she said. "I can't actually believe it."
Briton Emma Raducanu became the first qualifier to reach the U.S. Open final on Thursday by beating Greece's Maria Sakkari 6-1 6-4 on Arthur Ashe stadium.