F1 Belgian GP: Max Verstappen takes the win at the spa as heavy rain ruins the day. George Russell and Lewis Hamilton take podium positions. Only half points were awarded.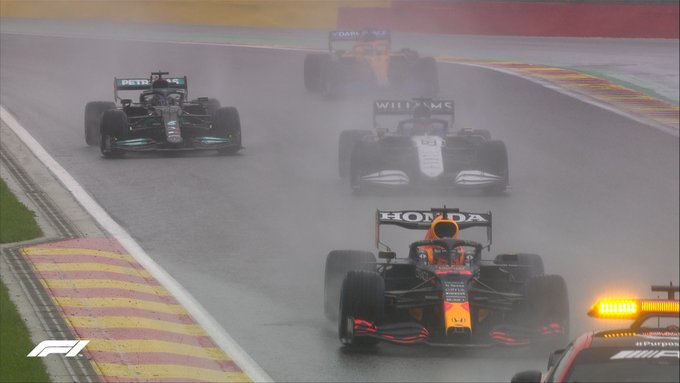 Rain wins the F1 Belgian GP.
Verstappen led the field behind the Safety Car, surprise second-place Williams qualifier Russell following gingerly, and third-place Mercedes driver Lewis Hamilton in third, engulfed by spray from the cars ahead. With three laps on the board, the race was red-flagged and the Race Director decided that it would not resume. It was the shortest race in f1 history.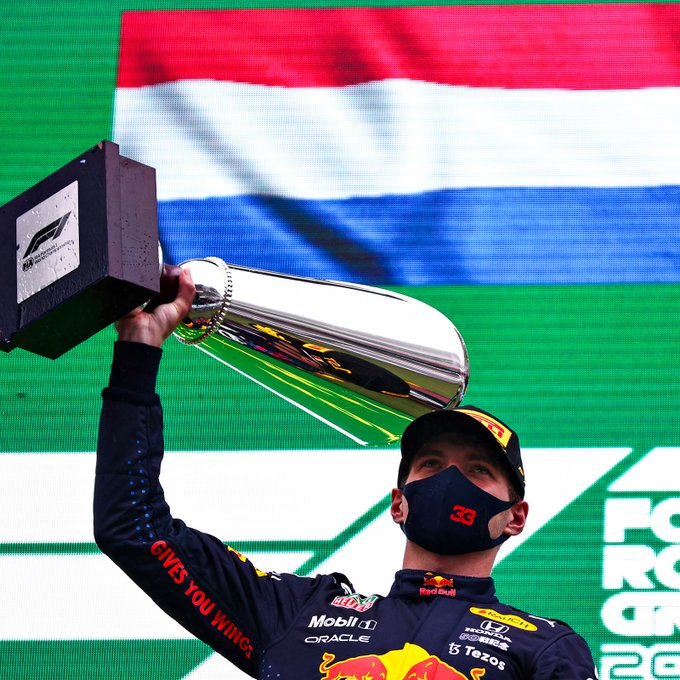 Max Verstappen on winning:
"Of course, it's a win but it's not how you want to win. We had two races of course where we didn't really score so we needed the result, [but it's] not how you want the result," he said.
"Now in hindsight, it was very important to get that pole position but of course it's a big shame to not do proper laps, but the conditions were very tricky out there. I said it at 1530 like, 'let's go' – I think the conditions were decent, but the visibility was very low.
"After that, it just stayed really wet and it kept raining. The conditions were just very difficult out there – even worse of course for the guys behind me – even though my visibility wasn't that bad."
"Still a long way to go of course," he said. "We closed the gap a little bit but we'll see in Zandvoort again how competitive we'll be. We have to keep on pushing, keep on trying of course to close it [the gap] and I'm confident that we have a good car; we just need to keep on trying to get a bit more performance out of it."
He also had a word for the fans on a day when they stayed in their thousands despite the rain and the lack of track action.
"I think for today big credit goes to all the fans around the track to stay here. The whole day in the rain, in the cold, windy conditions, so I think they're actually the bigger winners today," Verstappen said.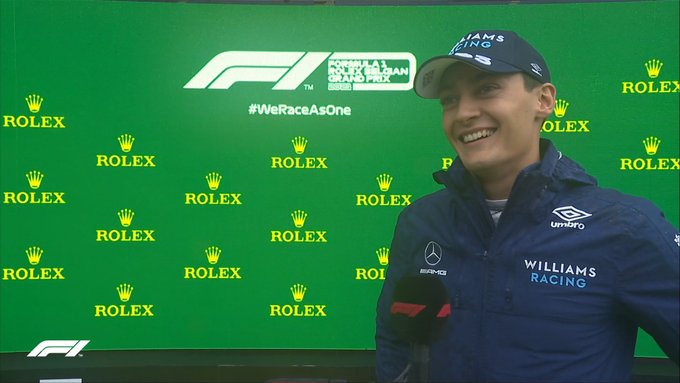 George Russell on maiden podium in F1:
"I mean, I'll take it," he said after the Grand Prix had officially ended with just three laps on the board. "In our position, we've got to take it how it comes. We're not often rewarded for a good qualifying and today, I guess, we were. And it would have been incredibly hard to keep hold of that P2.
"Really sorry for all the supporters who are out there, watching at home on the television, but the safety's got to go first and it was, I mean, it was incredibly tricky out there. I was in second and I couldn't see a single thing whenever we got over about 140 miles an hour with the spray, so I can't imagine how it was for the guys at the back."
With Russell having taken consecutive points finishes in F1 for the first time thanks to top 10s in Hungary and Belgium, he added: "Nevertheless, it's been a good last two races, for sure."
"I mean obviously we qualified second in the wet, so I was sort of happy that the rain was there because I knew if it was bone dry, there's no way I would have been able to keep that position," said Russell.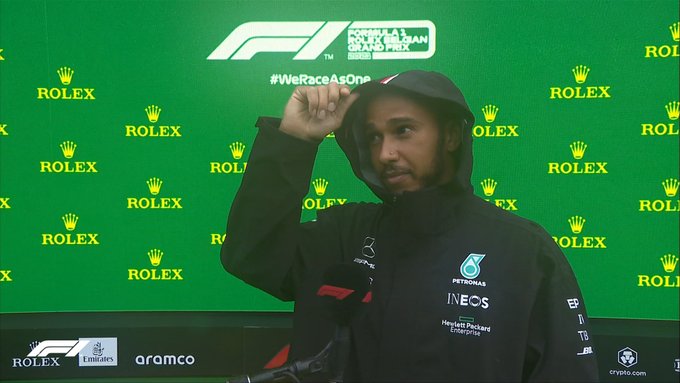 Lewis Hamilton after finishing third:
"Firstly, I'm really disappointed for the fans. It's no one's fault, you can't control the weather, but the fans have been incredible today, sticking with us the whole time, holding out for a potential race, keeping their energy up, and creating the atmosphere," said the reigning champion.
he also said that it was very dangerous to drive on Sunday and shined a light on how treacherous conditions were there at the spa.
"You couldn't see the car ahead, there was aquaplaning, it was so, so tricky out there. It's a shame because of course I wanted to race and I love this track as well. I think it would have been a great race if it hadn't rained so hard, but unfortunately, it just didn't stop," he explained.
"You couldn't really see; like five meters in front of you the car disappears, so it's very difficult down the straights to even know where that flashing light was. You couldn't even go flat out because you didn't know what point or part of the track they would be on."