F1 Belgian GP: Max Verstappen pumped in a sensational lap in wet conditions to take pole for the Belgian Grand Prix, usurping George Russell after the Williams delivered the performance of his life to secure a shock front row start. Ocon wins his maiden F1 GP.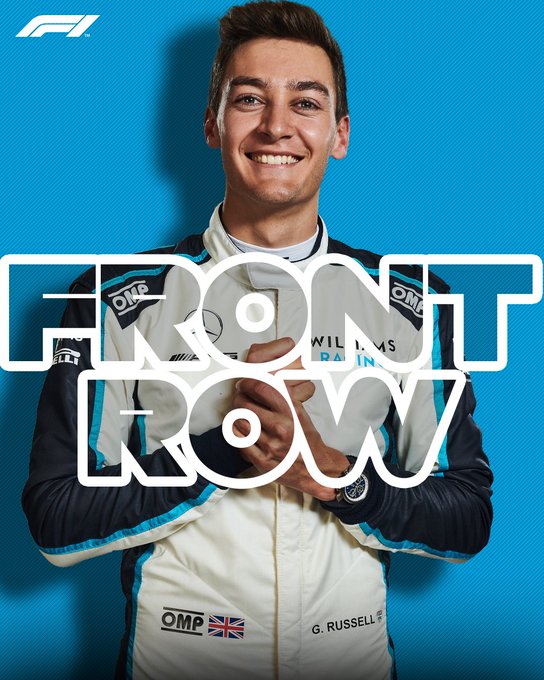 Qualifying 1:
The heavens opened around 30 minutes before qualifying was set to begin, soaking the track and making the work mechanics had done drying the pit boxes with blowers immediately redundant.
All the cars except the Williams started with wet, while George Russell and Nicholas Latifi were the ones to start with intermediates. The decision to go on inters came out perfect and picked up a fair pace in their first attempt itself.
All the cars after their first try had a pit stop to get their new sets of intermediates. Lando Norris came out to be the fastest one on the track for Qualifying one in inters.
Upfront, Lando Norris and Max Verstappen enjoyed a battle for the top spot. Norris went quickest first, then Verstappen usurped him, then Norris reclaimed, with reigning champion Lewis Hamilton easing into third.
Antonio Giovinazzi, Yuki Tsunoda, Mick Schumacher, Kimi Raikkonen, and Nikita Mazepin had a bit of hard luck in finding themselves eligible for Q2.
Qualifying 2:
Lewis Hamilton went on with his used inter, but everybody else was on their new intermediates. He had to pit again which led him in a backfoot position and ended up fighting out of the drop zone in the last 2 minutes.
His teammate also finds it hard to get out of the drop zone and fought himself in Q3 position after the chequered flag. Max and Lando were smooth in Q2 also finish in a top position on a rainy day.
Charles Leclerc, Nicholas Latifi, Carlos Sainz, Fernando Alonso, and Lance Stroll did not have the pace to compete in the top 10 for grid position.
Qualifying 3:
The rain intensified before the start of Q3 and all the drivers using wet tires for this session. Lando Norris however lost control in his out-lap spinning several times. The session was stopped with a red flag.
With the rain easing, the session eventually got back underway for the final nine minutes, with intermediates the favored compound choice. With a minute to go, Hamilton went quickest, ahead of the Red Bull duo of Perez and Verstappen.
Bottas finishing 4th and George Russell competing in the top 10, everybody had one more chance to go. It was Russell who was the first to set the timing sheets alight sailing into provisional pole.
Lewis Hamilton couldn't go ahead of George Russell still keeping him in provisional pole, but Max Verstappen outrun George and getting a pole. He was the only one to go ahead of Russell.
George Russell, a provident replacement for Valterri Bottas for Mercedes next season sat in the front row at the end.
Watch the F1 Belgian GP qualifying highlights, Here.