Stuart Binny, 37, Indian all-rounder who owns the record of the best bowling figures in ODI format, announced his retirement from cricket – first-class and international – on Monday.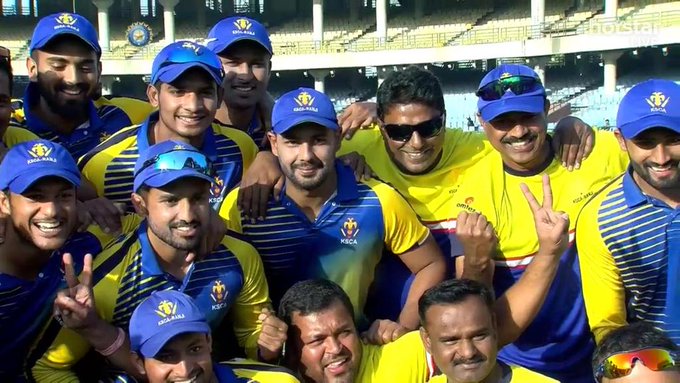 Stuart Binny, a boy from Karnataka.
Stuart Binny began his career with his state Karnataka and represented India in six Tests, 14 ODIs, and three Twenty20 Internationals.
As a right-handed batsman and a medium pacer who could swing the ball in favorable conditions and a batsman capable of hitting the long ball.
However, like many before him in this list, Binny also wasn't much of a success on the international stage despite putting in strong performances on the domestic circuit.
It was the 2013 IPL that catapulted Binny's cause as he showcased his utility skills in the showpiece T20 tournament. Although it was expected that he would feature in white-ball cricket, Binny even got a handful of Tests, even putting in a match-saving fifty at Nottingham in 2014.
However, there was never really a spark in Binny's performances, save his record-breaking figures of 6/4 against Bangladesh which remains the best figures by an Indian bowler in ODIs. It was evident that Binny was more of a workhorse cricketer with limitations.
The main issue though, like it was many of the all-rounders before him, was the fact that they weren't specializing in any particular department. Binny couldn't be selected as a pure batsman or a bowler alone – a quality which was a must for a genuine all-rounder. Nevertheless, India were needing players with multiple skills and he got the nod for a while before being axed.
In 2018, injuries coupled with poor form haunted Binny which meant that he also fell off the radar of Karnataka's selectors. Having been pushed to the corner, the all-rounder ended his 16-year long association with Karnataka cricket and moved to Nagaland for the 2019-2020 season.
We can say that he was unable to replicate the magic his father Roger Binny generated. But it is unfair to judge him based on his father's reputation, as he had the capacity.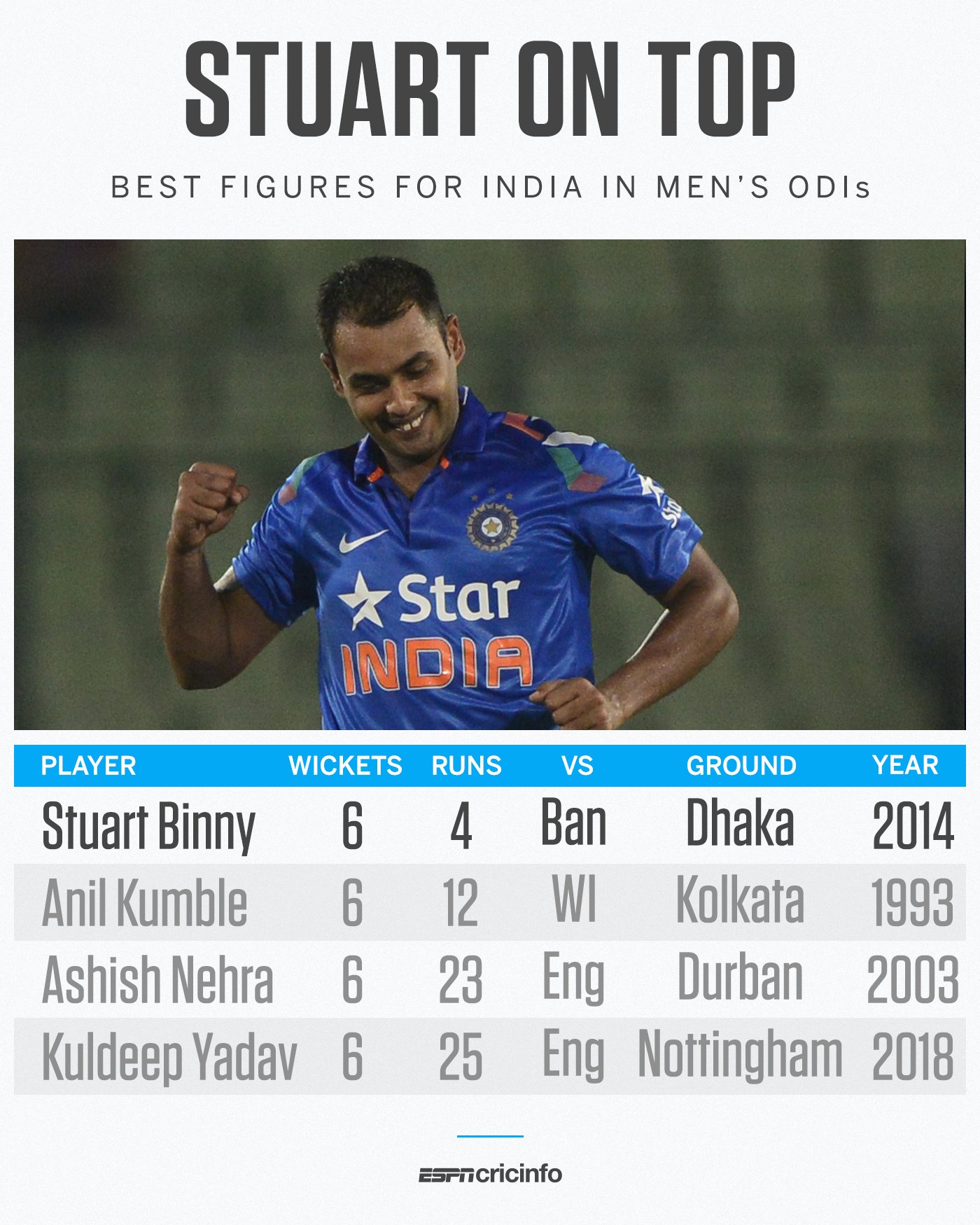 Stuart Binny still holds the record.
Stuart still holds the record of the Best ODI Bowling by an Indian. His figures of 4.4-2-4-6 came against Bangladesh in Dhaka in 2014. He had bettered the record of his compatriot and leg-spinner legend Anil Kumble, whose six-wicket haul against the West Indies in 1993 but had conceded 12 runs.
Stuart represented Karnataka in 95 first-class matches and under Mahendra Singh Dhoni, he debuted against England in July 2014 when he scored 78 in his second innings and that remained his only fifty in his six Tests. A 31-run over in a T20 game against the West Indies in Florida, the US ended his international career where Evin Lewis hit him for five sixes and never recovered and was trolled by cricket fans rather nastily.
He played 6 Tests, 14 ODIs, and 3 T20Is scoring a total of 459 runs and picking up 24 wickets.
Stuart is best known as a player who punched above his weight and did his best even his famous father Roger relinquished his selection committee post due to conflict of interest.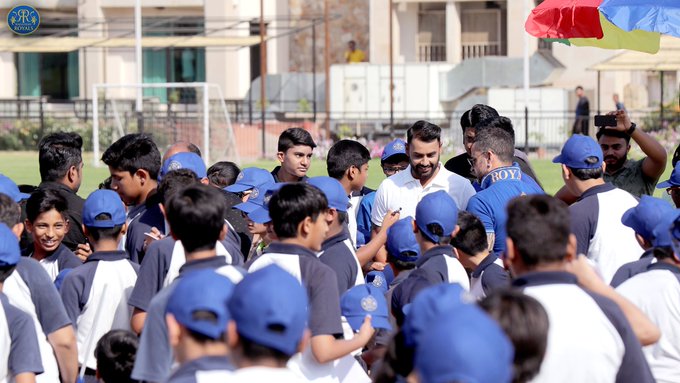 It's time to give back to cricket.
"The game of cricket runs through my blood, and I will always look to give back to the game that has given me everything," said Stuart, whose father Roger Binny was a member of the 1983 World Cup-winning team. "I just felt it's time for me to move on from a player to coaching…and I have a lot to give back to cricket in that department… also now since I am a level 2 coach with the NCA, he added.
Twitter reacts on Stuart Binny's retirement
Bits and bytes are added from IndianExpress.