US Open 2021: Andy Murray with a tough match-up in the very first round against S. Tsitsipas, saw himself out in the first round. Medvedev advances in the 2nd round, while N. Kyrgios had to depart as well.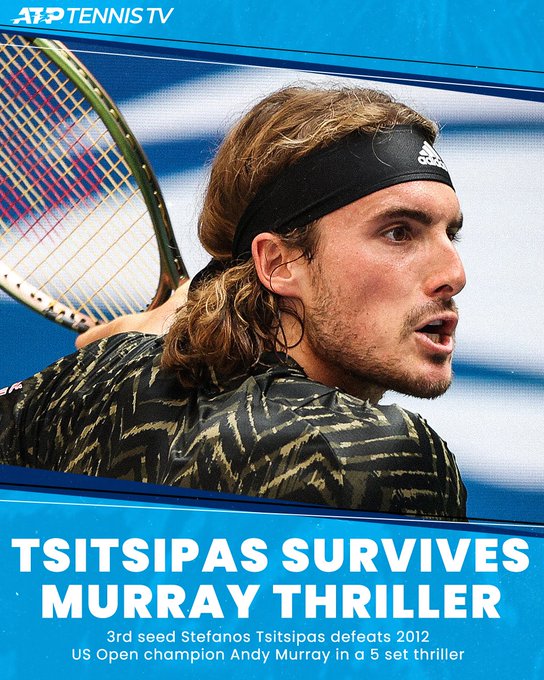 Andy Murray vs S.Tsitsipas in the first round.
It was a 5 set thriller. When the 3rd seeded Tsitsipas was against Murray in the very first round of 2021 edition US Open. Andy Murray took an early lead in the match taking the first set [ 6-2 ].
However, in the tough 2nd set, Tsitsipas came back in the tiebreaker [ 7-9 ]. The third set was a similar story as the 1st one with Murray winning it by [ 6-3 ].
Tsitsipas then took off and snatch the match in his favor taking both sets [ 3-6 ], [ 4-6 ] respectively. The fact of the match was Tsitsipas's 19 aces vs Murray's 9.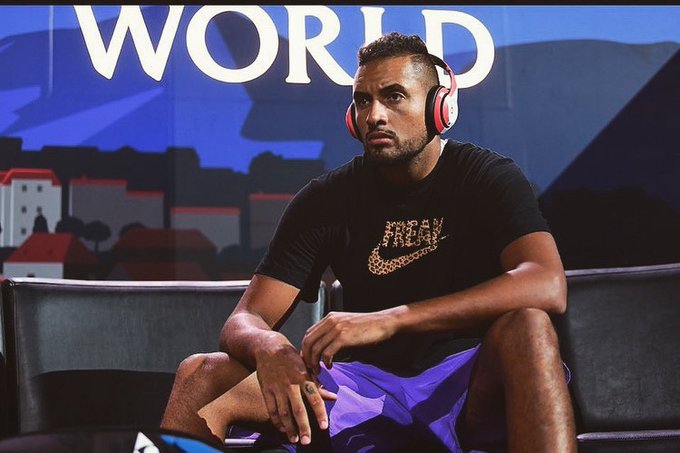 Nick Kyrgios loses in straight sets.
Kyrgios was up against the 18th seed of the tournament, Bautista Agut. It was a straight-set fight for the Spaniard. He cruised past Nick [ 6-3 ], [ 6-4 ], [ 6-0 ] into the 2nd round.
While 2nd seeded D. Medvedev advanced in the 2nd round in straight sets as well against R. Gasquet. The scoreline was [ 6-4 ], [ 6-3 ], [ 6-1 ].
Players like Zevrev, Hurkacz, Djokovic, Berrettini are yet to play the first round. A. Zevrev wins gold at Tokyo Olympics.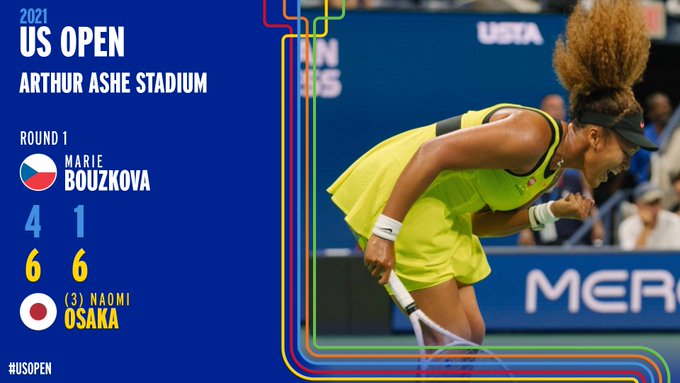 Osaka, Sabalenka, Svitolina, Halep through.
Meanwhile, in the women section, Naomi Osaka, 3rd seed, through to the second round in straight sets. M. Bouzkova from the Czech Republic could handle her losing [ 4-6 ], [ 1-6 ].
Second-seeded, A. Sabalenka beat N. Stojanovic in the 3rd set decider. It was a tough fight until the 2nd set. But in the 3rd set Sabalenka had the upper hand. [ 4-6 ], [ (7-4) TB ], [ 0-6 ].
E. Svitolina was also through against R. Marino. It was also a straight-set win. With a 100% 2nd serve win percentage, Svitolina thrashed her opponent [ 6-2 ], [ 6-3 ].
Simona Halep is given the 12th seed. She did not disappoint winning in straight sets as well. [ 4-6 ], [ (3-7) TB ] was the scoreline.
Ashleigh Barty, Karolina Pliskova, Bencic are still to play the first round. Bencic wins gold at Tokyo.
Follow every game of US Open 2021. Here.