F1 Silverstone: The British Grand Prix sprint qualifiers' grid position was decided by normal qualifying sessions and they were quite exciting to watch, Mercedes AMG Petronas F1 team had upgraded the body to compete in the British Grand Prix and give the red bull a fight to finish.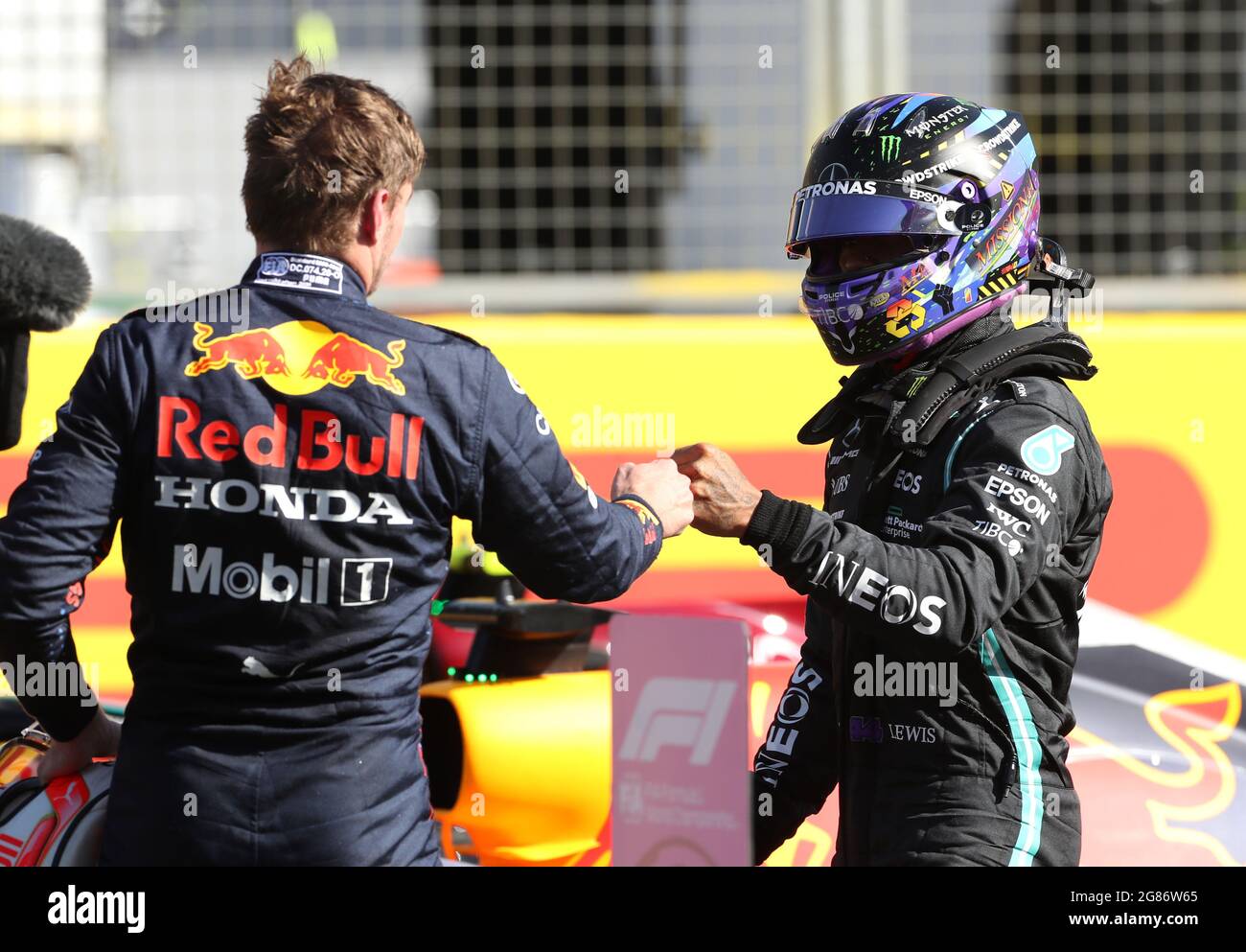 Qualifying 1:
Q1 was very fascinating to watch as Max Verstappen finished 1st with 1:26:751. Lewis Hamilton 2nd with 1:26:784, Charles Leclerc goes third with only 0.300 seconds behind. Five drivers of the 20 did not enter the Q2. Yuki Tsunoda, Kimi Räikkönen, Nicholas Latifi, Nikita Mazepin, and Mick Schumacher were the 5 drivers who didn't get sufficient lap timings to get promoted to Q2.
Qualifying 2:
Q2 was very good for George Russel and Williams racing as they reached 7th position and moving forward for Q3. Lewis Hamilton completed the Q2 ahead of everyone with lap timing 1:26:023. Max Verstappen 2nd with 1:26:315 and Valtteri Bottas finished 3rd with 0.741 seconds behind. The other 5 drivers from the ones which were promoted to Q2 were eliminated. Fernando Alonso was only 0.25 seconds slower to get promoted in Q3. He was one of the five to get eliminated in Q2. The other 4 to get eliminated were Pierre Gasly, Esteban Ocon, Antonio Giovinazzi, and Lance stroll.
Qualifying 3:
Q3 was the most fun to watch as the local boy, Lewis Hamilton, finished first in the fight for grid number 1 for the sprint qualifiers with excellent lap timing. Giving his team a chance to win the British Grand Prix after continuous lose in previous races. Proving that the upgrade in the car is brilliant to win the GP and maybe the drivers' championship.
Max Verstappen was only 0.075 seconds slower than Lewis Hamilton and again Bottas finished 3rd 0.194 seconds behind. George Russell again completing the Q3 at 7th position and proving his skills.