NBA, Lakers vs Kings: Los Angeles Lakers love overtime games but this time it favored the Kings as they topple Lakers 141-137. They led by double-digit but blew it in the fourth quarter.
Although playing decent in the first half defensively, Sticky Kings would stick around to tie the game, 43-43, heading into the break.
Five points lead for the host from the third quarter's play but it was not a big deal as both teams were in a back-and-forth affair. A 26-9 run from the host at the end of the third quarter extended till the start of the fourth quarter took Lakers 86-74 with nine minutes remaining.
The game however would be a tight affair when the lottery-bound Kings made an 11-2 run and took the lead at 94-93 with four minutes remaining. Then, back-to-back unanswered buckets from De'Aaron Fox and Tyrese Halliburton extended the advantage to 5. The Lakers eventually fired back with baskets from Malik Monk, LeBron James, and Russell Westbrook, but were ultimately unable to avoid overtime.
Going head to head in the overtime as well, they weren't able to pick the winner in two hideous extra periods. Both teams scored 24 points in the two overtimes.
The action happened in the third overtime when the Kings ran away with an 11-2 run which basically gave enough cushions to them. The host were unable to answer back giving the visitors their eighth win of the season.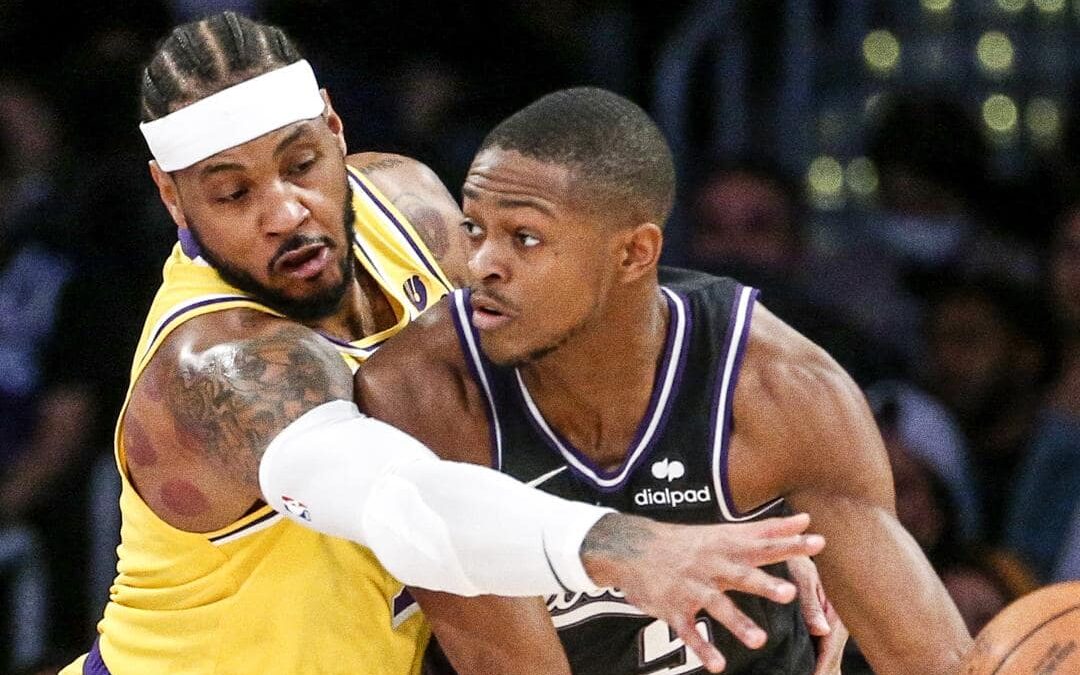 For the host, Lebron James had to play 50 minutes for his double-double of 30 points and 11 assists. Support came with Russell Westbrook's(29 points, 11 assists, and 10 rebounds) triple-double, Anthony Davis's 23 points, and Malik Monk's 20.
The host were more efficient from the field than the visitors but had 6 more turnovers than Kings. Other than that it was pretty similar in the stat line.
It was De'Aaron Fox for the Kings who had to play 53 minutes and scored 34 points. He was supported by Buddy Hield with 25 points. Although their starters weren't efficient their bench stepped up the game.
Lebron-led Lakers are at 10-11 below the .500 mark. Their next game is against the Pistons and will host Isaiah Stewart for a rematch.