Romelu Lukaku marked a sensational return to Chelsea. A dream restarts to his Chelsea career with a goal. Southhampton manages a draw against Manchester united. While Liverpool and Tottenham continue their winning ways. Manchester City after a clinical defeat on matchday 1, crushed Norwich 5-0.
Premier League Lukaku's return to Chelsea:
Liverpool vs Burnley:
Liverpool winning the match with 2 goals to 0. Diogo Jota and Sadio Mane helped Liverpool to victory. Liverpool totally dominated the game with 67% possession and taking 27 shots. Sadio Mane scored his 50th goal for The Reds.
Manchester City vs Norwich City:
Manchester City had the biggest win of the matchday with scoring 5 goals and keeping a clean sheet. the first goal was an own goal by the keeper Timothy Krul. Jack Grealish scored his first goal for Manchester City. Aymeric Laporte Raheem Sterling and Riyad Mahrez also contributed to this huge victory.
Southampton vs Manchester United:
After a big win on matchday 1 Manchester United faced a draw against Southampton. The full-time score was 1 goal falling on each side. Fred scoring an own goal in the first half and Mason Greenwood equalizing for The Red Devils in the second half.
Tottenham vs Wolves:
Tottenham winning again after a win against Manchester City on match day 1. Dele Alli is on the scoresheet after a long time. The goal was scored in Penalty. Wolves lost the match despite having a majority of the possession. If not for the penalty it was an equal match.
Chelsea vs Arsenal:
Chelsea still continuing its great form and winning this match against rivals. The full-time score was 2-0 in Chelsea's favor. Romelu Lukaku scored his first goal for Chelsea in the Debut match. Reece James adding his name to the scoresheet and helping the team to win. Mikel Arteta faced his 20th defeat with arsenal in his 60th game. While Arsene Wegner took 116 games for his 20th defeat.
Watch premier league highlights on hotstar.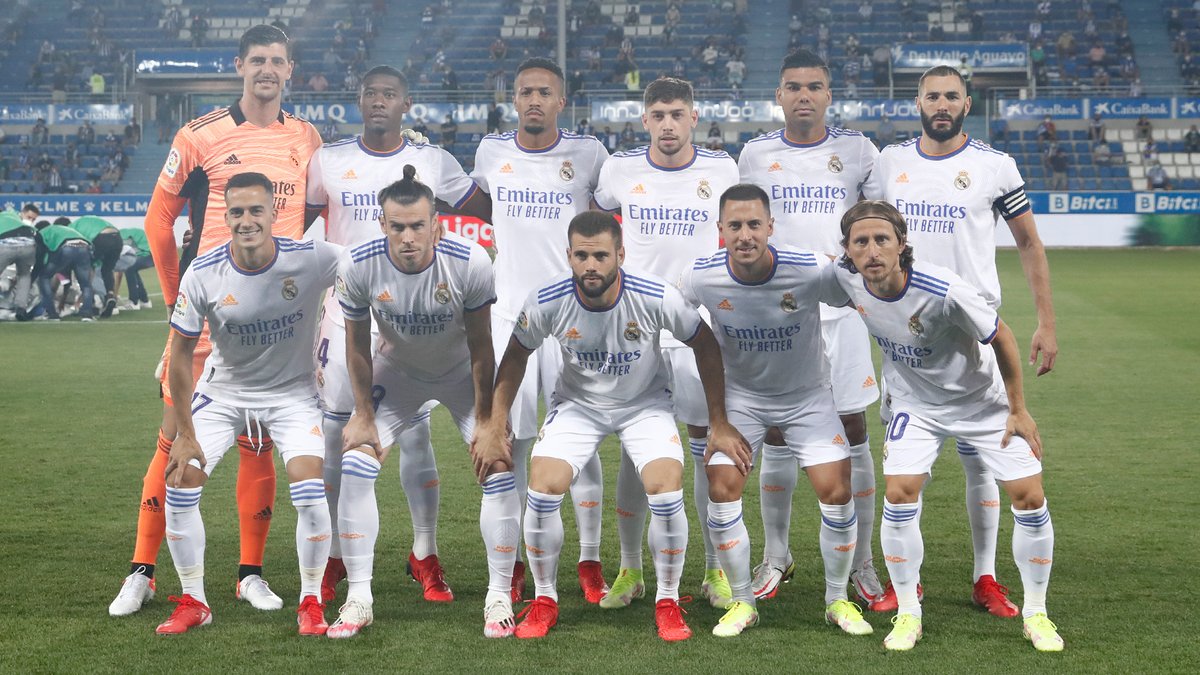 La Liga:
Barcelona vs Athletic Club:
This match was a 1-1 draw at full time. Barcelona suffering from a red card in 90+3′. Inigo Martínez scoring for Athletic Club in 50′. New signing for Barcelona Memphis Depay helps his team to end the match in a draw with an equalizer in 75′.
Atletico Madrid vs Elche:
Atletico Madrid also winning on matchday 2. The full-time score was 1-0 in Madrid's favor. Ángel Correa on the scoresheet to help his team win the match. Surprisingly Elche dominated the match in terms of possession with having the ball for 68% of the match.
Real Madrid vs Levante:
Draw also for Real Madrid in matchday 2. It was a high-scoring match with 3 goals on each side. Gareth Bale giving Real Madrid an early lead. Elche scoring 2 goals one by Roger Martí and the other by José Campaña in the second half. Vini Jr. scores a brace to draw the match after Róber Pier makes it 3 for Elche. Elche's keeper Aitor Fernández was given a red card in the 87th minute for sliding into an attacker outside the box.