FIFA World Cup qualifiers: Cristiano Ronaldo scores twice to save Portugal from an upset. By doing that he becomes the all-time highest scorer in international football. On the other end, Bosnia and Herzegovina take France for a draw.
FIFA World Cup qualifiers.
Portugal vs Ireland: [ 2-1 ]
It was an interesting match as Ireland took the lead at halftime. John Egan gave Ireland the cushion to go forward. The match was turning towards an upset when Ronaldo scored in the 89th minute to level the match. It was a high header goal. Surpassing everybody to become the highest international goal scorer. With 5 minutes of stoppage time, Ronaldo struck again with a good header from inside the box.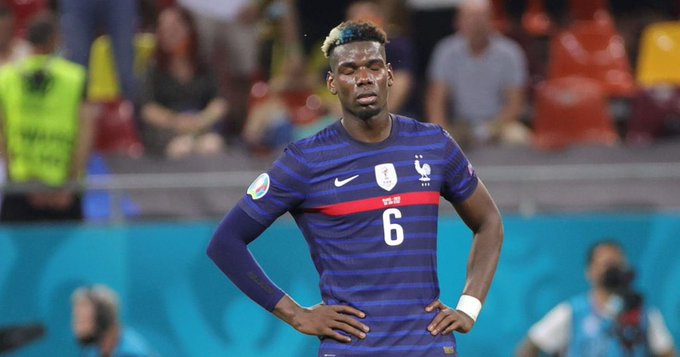 France vs Bosnia and Herzegovina: [ 1-1 ]
Meanwhile, France was held to a draw. Edin Dzeko opened the goal scoring in the 36th minute to lead and build on. But the lead was short-lived as Antoine Griezmann equalized in the 39th minute to level the match. France had a huge moment when a red card was shown to Jules Kounde just after halftime. It was then a draw.
Norway vs Netherland: [ 1-1 ].
Erling Haaland scored the opening goal of the match for Norway in the 20th minute. However, Davy Klaassen soon equalized with a goal of his own. Netherland had the better possession with 66% and a 86% pass accuracy. The pressure was on Norway right from the start but Netherland was unable to convert it.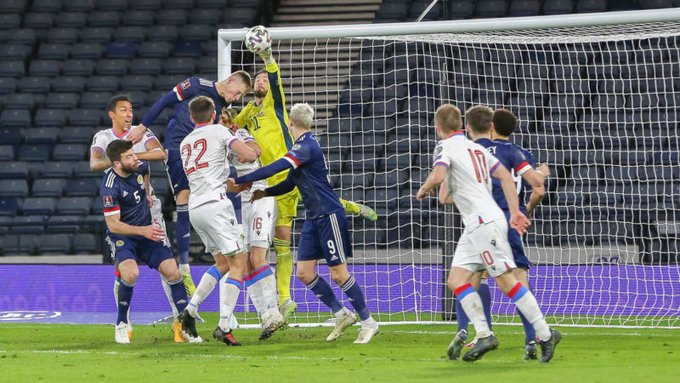 Isreal vs Faroe Island: [ 4-0 ]
Isreal sweeps Faroe Island 4-0. Eran Zahavi scored a hat-trick while Mu'nas Dabbur scored one goal. Faroe Island was on the back foot with Isreal taking 60% possession, 84% pass accuracy, and around 70% shot accuracy.
Russia vs Croatia: [ 0-0 ]
Croatia played a goal draw against Russia to drop points. With Croatia being a stronger team press the game with 60% possession and 83% pass accuracy. But Croatia was unable to put 13 shots on target from the 15 they attempted. Russia and Croatia are the joint first at their group standings.
Denmark vs Scotland: [ 2-0 ]
Denmark continues their winning streak with yet another win. Scotland being a good team but was frozen by Denmark's play. Daniel Wass and Joakim Mæhle were the two scorers. 65% possession, 89% pass accuracy Denmark marked their win.
Turkey vs Montenegro: [ 2-2 ]
Cengiz Ünder and Yusuf Yazıcı gave Trukey a good cushion to operate with. However, Montenegro was not happy with the way the game was proceeding. Adam Marušić equalized at the 40th-minute mark. Turkey was leading till the last minute but in the stoppage time, Risto Radunović's goal declines them the lead.