ICC Test Rankings: Rohit Sharma becomes the highest-ranked Indian batter in the ICC test ranking. While England Skipper Joe Root reclaims his spot as number 1 ICC test batsman.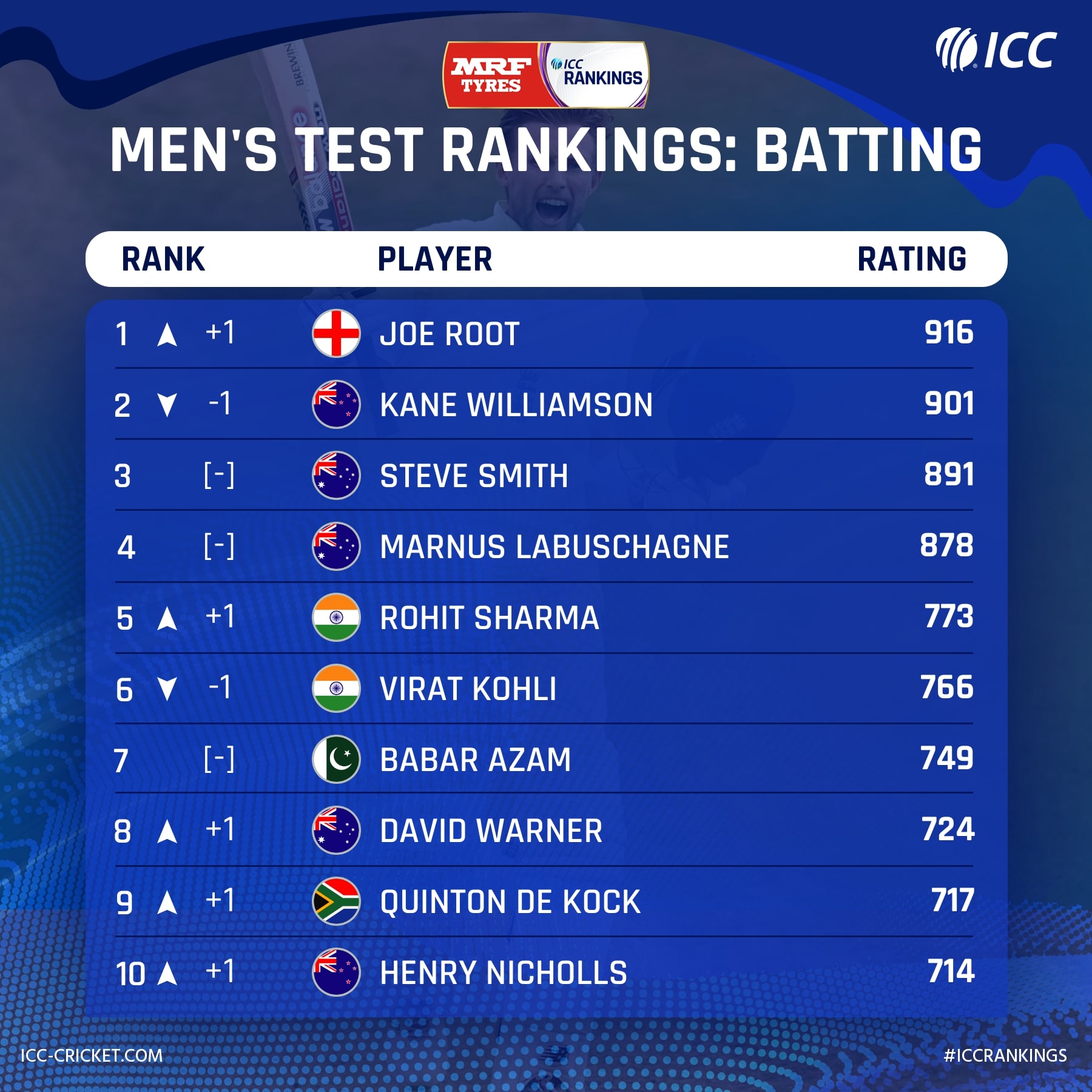 Root in form of his life tops ICC Test Rankings.
England skipper, Joe Root, continues his dominance in test cricket with some breathtaking performances throughout the year. It all started in Srilanka with a sublime 200 runs innings. He showed what was the focus training during the offseason. The sweeps from fine-leg to straightish midwicket was the work he did during the offseason.
He quickly followed that performance with another 200 against India on a turning track at Chennai. Again, a sweep masterclass from Joe Root. Moving up the ranking slowly but steadily.
The 30-year-old was at the fifth position before the current series started. But scoring 507 runs in 3 tests helped him overtake Virat Kohli, Marnus Labuschagne, Steve Smith, and New Zealand captain Kane Williamson. He now leads at the top position with 15 rating points.
The last time Root was numero uno was in December 2015 before being overtaken by Williamson, with Kohli and Smith also reaching the pinnacle since. The last time someone apart from these four was at the top was South Africa's AB de Villiers in November 2015.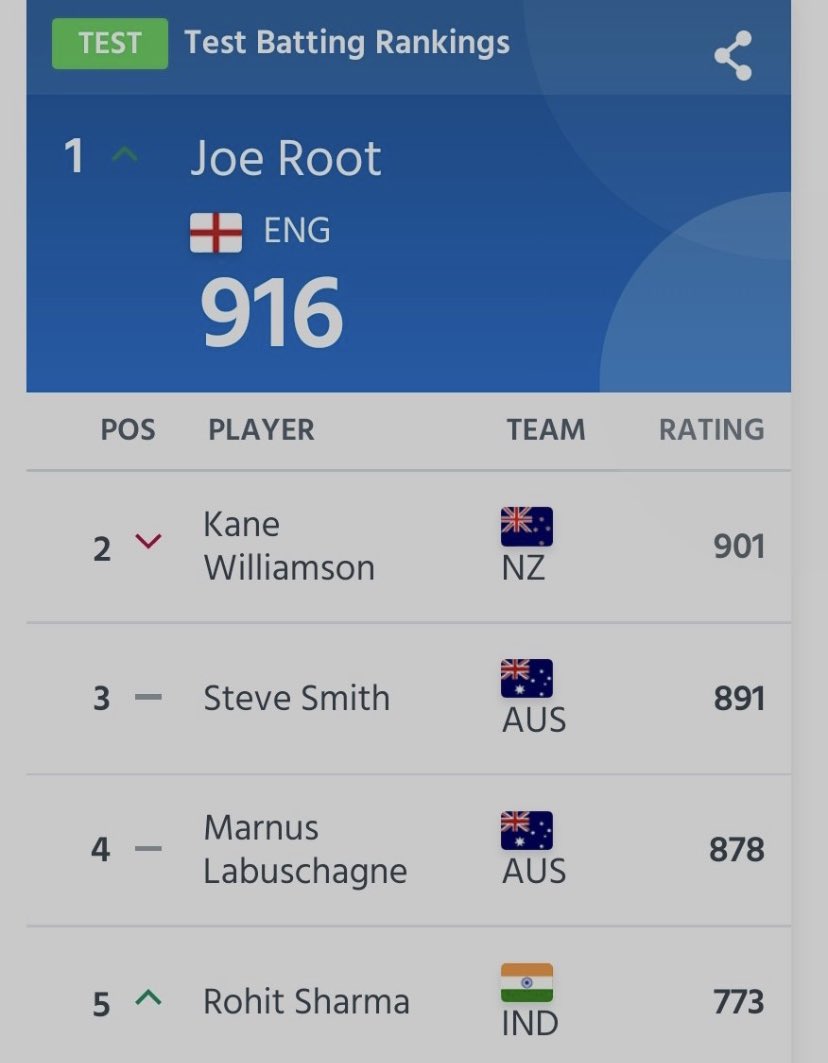 Good form helps Rohit to gain Rankings.
Meanwhile, Rohit Sharma has also benefitted from the series with good performances overtaking Virat Kohli to hold the 5th spot. Sharma, who was ranked 54th in October 2019, entered into top five for the first time in his career. The opener's scores of 19 and 59 lifted him one place to a career-best fifth position, seven rating points more than Kohli with an aggregate of 773.
The last time someone other than Kohli was the top-ranked India batter was in November 2017, when Cheteshwar Pujara was second and Kohli fifth.
Will Kohli be able to come back to the top with his fab 4 club?