Ind vs Eng 3rd test: Robinson and Overton tore apart the Indian batting lineup to help England win by an innings and 76 runs. Magical performance from the England bowling unit.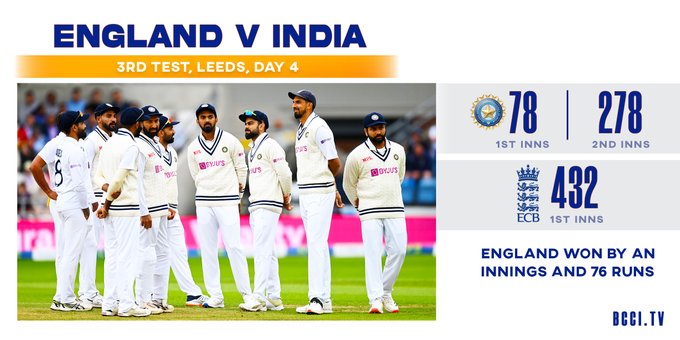 England levels the series.
Day 4 started with many hopes from the Indian fans to their team escape the situation and somehow save the match. Well, the hopes were completely shattered as the Indian batting lineup fell like a domino.
Pujara's ridiculous leave to an inswinging delivery started the domino fall. It seemed like he was solely focused on just the pitching. It was just very sad to look at that from an Indian perspective.
After Cheteshwar Pujara fell early, Robinson removed skipper Virat Kohli as well to put India on the backfoot. Anderson got the prized scalp of Ajinkya Rahane while Robinson returned to dismiss Rishabh Pant. Mohammed Shami fell to Ali while Ishant Sharma was dismissed by Robinson.
Pacer Craig Overton removed a dangerous-looking Ravindra Jadeja for 30 runs and Mohammed Siraj in the same over to finish off India's innings.
Joe Root seems to have got every problem covered. He did a brilliant job leading from the front. His captaincy was also at the highest level.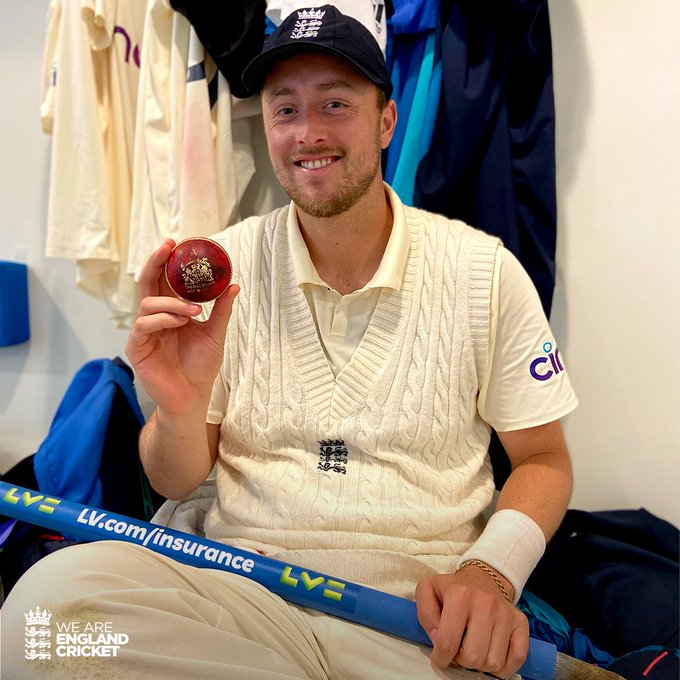 It's not diwali everyday.
With the Indian team winning many games coming from behind but every day is not the same. Also, we have to be realistic in every situation. with a lead that large and still 2 days to go was a little too much for any team.
I think India had taken this game lightly after a good win back at lord's. But you know it happens to win or lose it's a part of the game and you have to respect that.
India will look to bounce back in the fourth test starting 2nd September. While England will feel the momentum to go further.
Our take on the test.
I still prefer Ashwin or Ishant.
A lot of sun throughout the 3rd test was seen. Ravichandran Ashwin for Ishant Sharma was the change for me. He would be handy versus Hameed and especially Burns. He could have been more effective bowling 22 overs.
Rahane is in trouble.
With low scores in both innings, vice-captain, Rahane is under the radar. The Indian team will definitely look over it to give chance to a youngster. Well, I think he will continue in the next match for sure.
The oval has supported spin.
Looking at the highest wickets taken at the Oval, Spinners have been effective there. Ashwin will be effective if he plays. This change is now more long overdue. Check here to see the list of Most Wickets at the Oval.
7th Sept 2018, India lost by 118 runs.
When India played England in 2018, Jadeja took 7 wickets in the match, Vihari took 3 wickets in the 2nd innings for India. While 6 wickets were shared by Moeen Ali and Adil Rashid. They all are spinners. India team management has to look at the stats. See full scorecard of the match here.
continue to support us. Stay tuned for more.