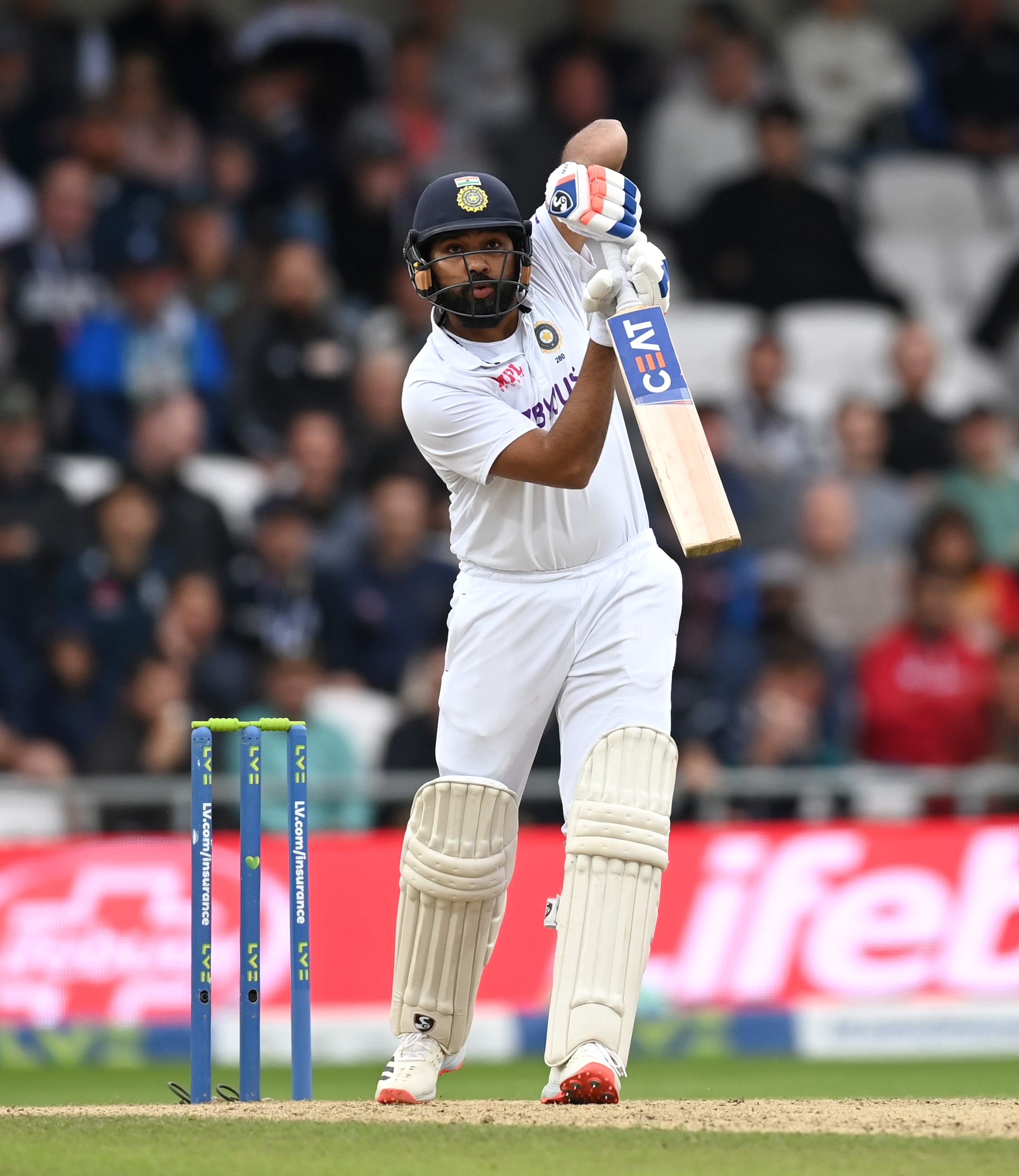 Ind vs Eng 3rd test, day 3: Rohit Sharma, Chesteshwar Pujara, and Virat Kohli shine as India battle hard on day 3 to stay alive. Jarvo, the pitch invader returns as a batter for team India. Rishabh Pant was caught cheating with the tape. India all out for just 78 on day 1.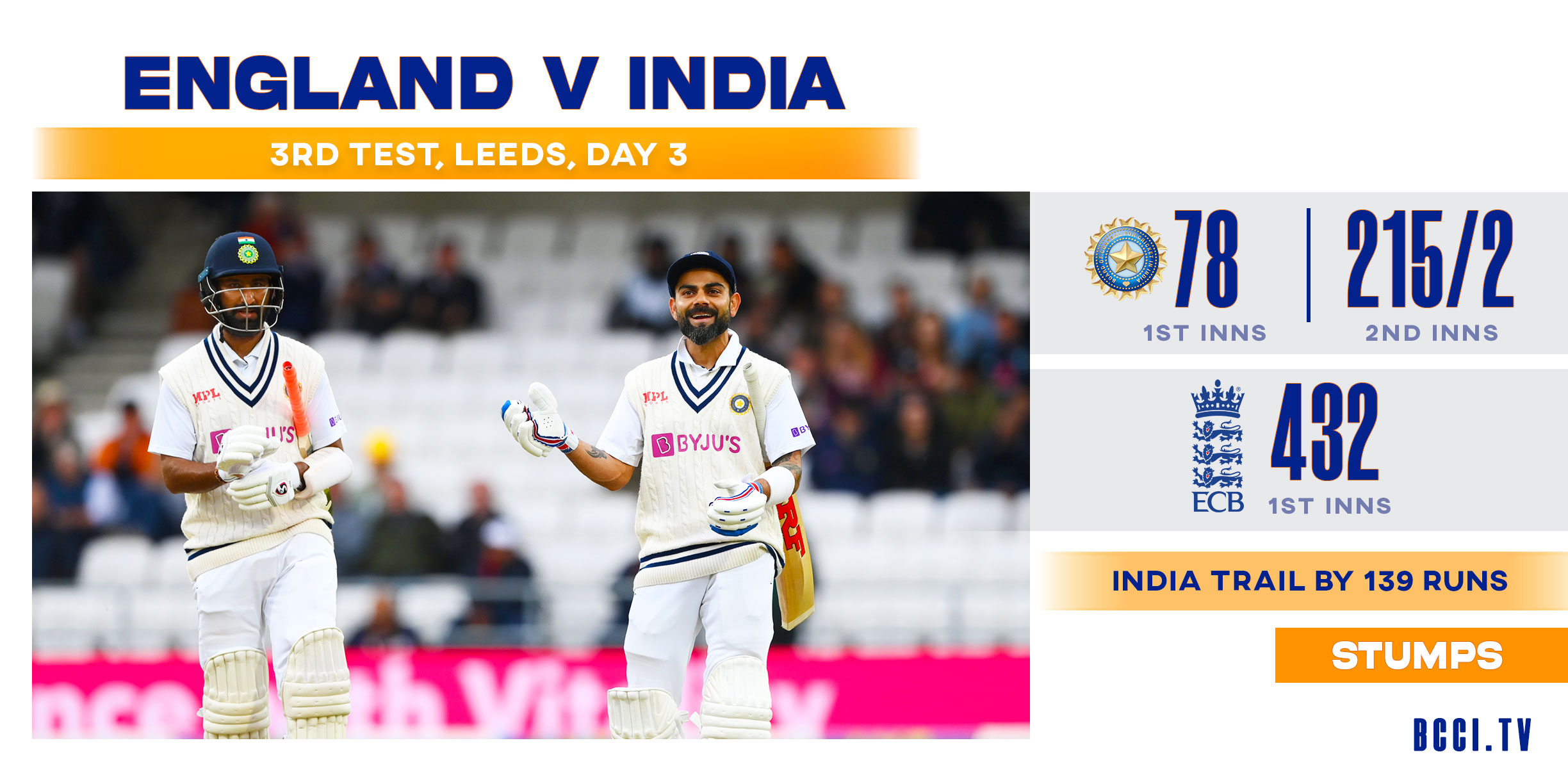 Ind vs Eng drama continues.
Day 3 completely belonged to India with quickly wrapping up the England tail and then fighting hard to stay alive.
Rohit Sharma and KL Rahul looked enthusiastic as they started the innings. But KL Rahul ( 8 runs from 54 balls ) could not hang around much as Bairstow took an incredible acrobatic catch at the 2nd slip to dismiss him. Overton was delighted and increased England's hope for an innings win. It was a straightforward dismissal.
Cheteshwar Pujara 2.0 was at the crease to thrash that hope. He started the innings as usual while converting boundaries at every opportunity. He was just amazing on everything towards the pads. Creating a fantastic partnership of 82 runs that India needed desperately.
Rohit Sharma was batting as usual scoring runs at regular intervals. He reached 50 on the 125th delivery. Slower for Rohit Sharma but urgent for India. The half-century includes some lovely cover drives and straight drives and flicks and some courageous leaves as well.
Ollie Robinson did the trick of dismissing Rohit Sharma ( 59 runs from 156 balls, 7(4) 1(6) ). An inswinger trapped Rohit in front, who was trying to flick the ball. India 116-2 and trail by 238 runs.
Indian team's most crucial player was on the pitch.
No, It's not Virat Kohli, He is Jarvo. Have you watched the video? check it here.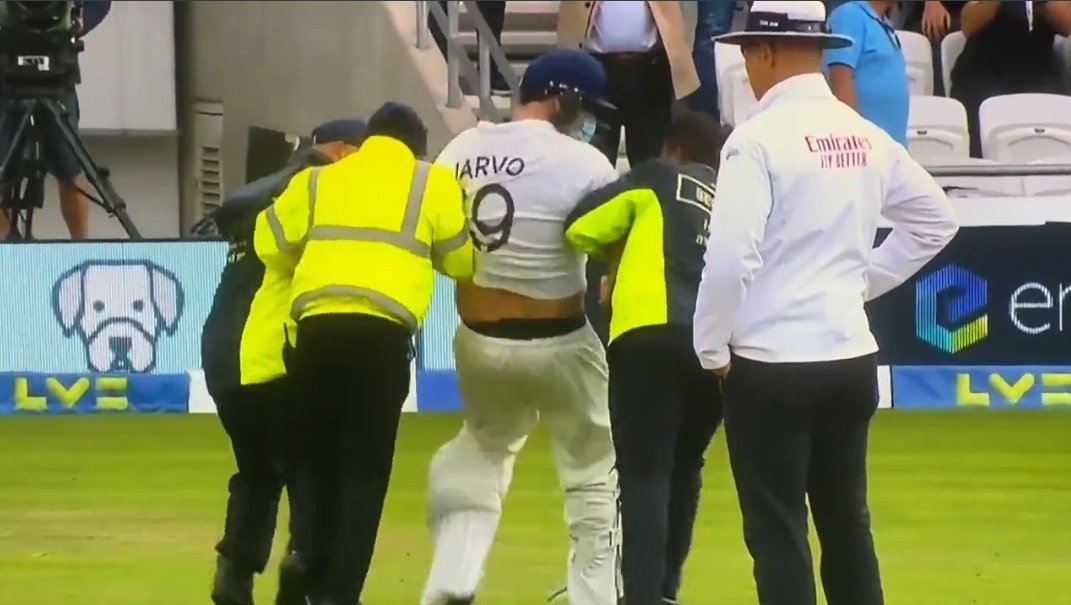 Yes, You guessed it Virat Kohli was at the crease and Indian fans demanded a century from him at any cost. He also started nicely in good batting conditions, unlike the first innings.
The pair of Virat Kohli and Cheteswar Pujara went on to finish the day unbeaten. Pujara continued to hammer England bowler while Kohli showed his class with some gorgeous strokes.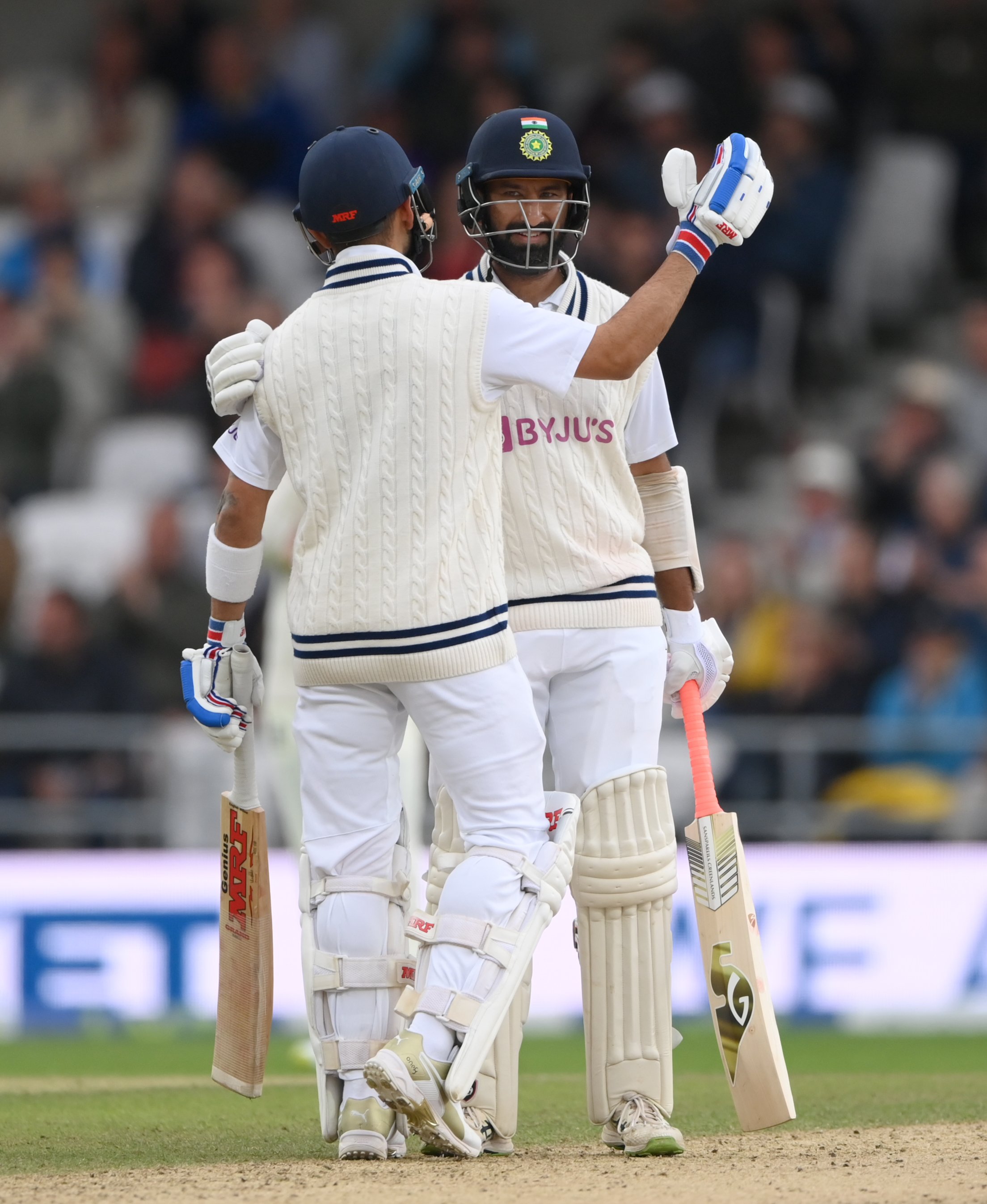 England bowling unit was superb from the start till the end. But occasionally drifted to the pads which resulted in increased confidence for the batter.
Overnight score: Virat Kohli: [ 45* runs from 94 balls ], Cheteshwar Pujara: [ 91* from 180 balls ]
Bowling Figures: Ollie Robinson: [ 18-4-40-1 ], Craig Overton: [ 17-6-35-1 ].
Rishabh Pant caught cheating.
The cricket world is torn over whether Dawid Malan's dismissal should have been reversed after a controversial moment with Rishabh Pant's gloves in the Third Test between England and India.
England captain Joe Root initially left the cricket world in a frenzy after equalling an extraordinary batting record in the third Test continuing the best form of his life, Root scored his third century of the series against India to move England into prime position to win the third Test at Headingley.
But, during Root's heroics, the dismissal of Malan caused an uproar.
Malan was caught behind by Pant on the ball before tea.
But, controversy erupted when Pant was found to have taping between two fingers on the gloves. The rules of cricket only allow webbing between the index finger and the thump on the gloves.
Pant returned after the break and the umpires asked him to remove the taping. However, this sparked a fierce debate on whether Malan's dismissal should have stood.
What do you think should have been done?
Watch Ind vs Eng 3rd test, day 3 highlights, here.