Chelsea: Manchester City again with its high goal win against Arsenal. Arsenal still fighting hard to get a point in Premier Tottenham Hotspur still unbeaten in the league.
Premier League: Chelsea draw out with 10 man
Manchester City vs Arsenal:
The first match of the matchday and a big victory by Manchester City. 5-0 being the score on manchester City's side. The whole game was dominated and won by Manchester City. Arsenal has yet to find its form this season and is still unable to get a single point. Arsenal conceding a red card in the first half, Granit Xhaka was the one to go off. Ikay Gundogan scoring an early goal for City. Ferran Torres Scoring a brave to contribute, Gabriel Jesus and Rodri Joing the scoring party.
Chelsea vs Liverpool:
The most awaited match of the matchday, Chelsea vs Liverpool, was not able to find any winning side. Chelsea defending hard for a point after Reece James being sent off just before the first half ended. Unlikely Chelsea, Liverpool was the one to dominate possession and shots taken the entire match. The match ended in a 1-1 draw, with Kai Havertz (Chelsea) and Mohamed Salah (Liverpool) adding their name on the scoresheet. Chelsea with 10 men fought hard to get a point and was successful in doing so.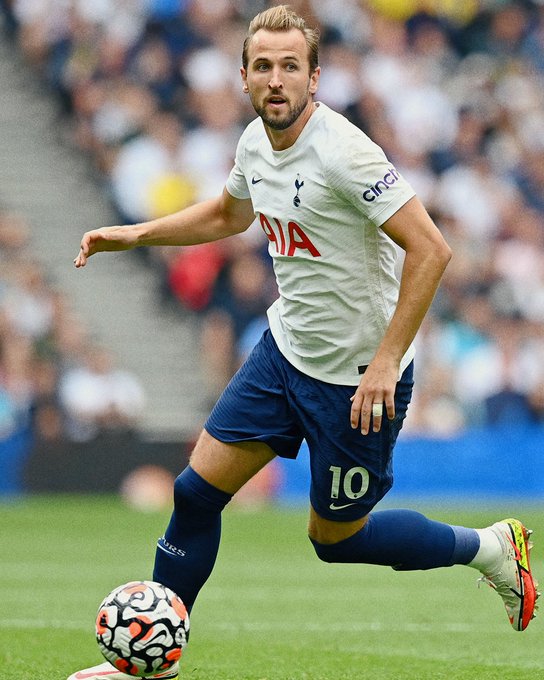 Tottenham vs Watford:
Not a big score but Tottenham continues to win in 3rd straight match. At the top of the table with 9 points and being undefeated. With 58% of the possession Tottenham dominating the Game and winning by only 1 goal. Hugo Lloris kept his clean sheet and Son Heung-min is the only one on the scoresheet. Dirty game played by both teams with 3 yellow cards on both sides and a total of 22 fouls in the match.
Manchester United vs Wolves:
1-0 being the scoreline Manchester United wins the match. Mason greenwood, the youngster, stepping up to carry his team to a winning side. Almost equal match with not much difference in the possession. Manchester United now with the longest unbeaten away games record with not losing for 28 away games, winning 18 matches, and drawing 10 matches.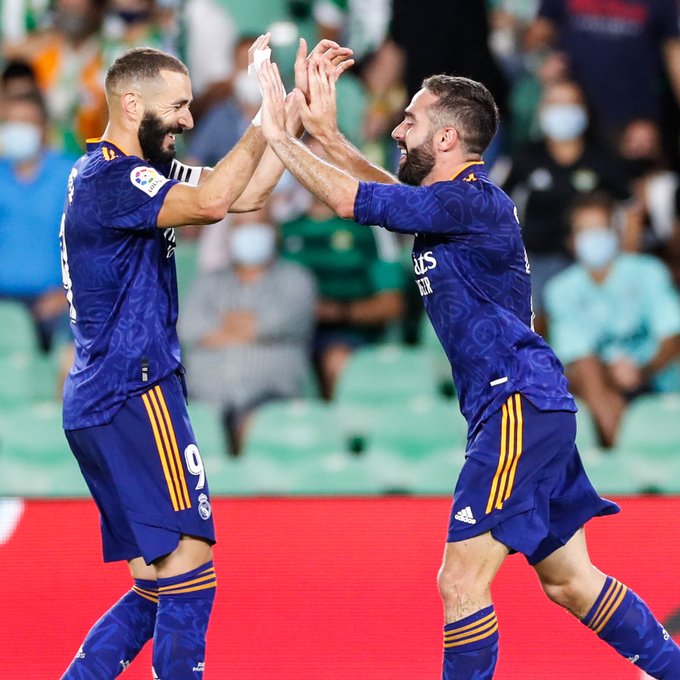 La Liga:
Pretty much a decent matchday with not huge victories. Barcelona is still a hard challenge for other teams. Real Madrid also winning on this matchday. While Atletico Madrid was just able to find a point.
Real Madrid vs Real Betis:
With equal possession in the match, Real Madrid found the victory with Danny Carvajal on the score sheet from the back. Real Madrid once again comes alive in the second half and manages to wrestle all three points from Real Betis at Benito Villamarin, thanks to Carvajal's volleyed effort just after the hour. An even first half gave way to dominance from the visitors in the second, as Benzema and the Merengue attack emerged from the interval raring to go.
Barcelona vs Getafe:
Depay's first-half strike seals a 2-1 win for Barcelona. All the action took place inside the first half. Within two minutes Barcelona took the lead when Roberto bundled in Alba's pinpoint cross. But Getafe fought hard and equalized through Sandro after a neatly worked move, only for Depay to restore the lead with a brilliant run and finish. Getafe worked diligently in the second half to try and find a second equalizer, but Barcelona largely kept them at arm's length to ensure they finished with all three points.
Atletico Madrid vs Villarreal:
An incredible end to the match sees Atletico Madrid steal a point at the death as Mandi's 95th-minute own goal saves a point for Simeone's side. Both teams came alive in the second half after a cagey first period when Trigueros found the back of the net seven minutes after the restart with a lovely curling effort.
Suarez answered immediately with a first-time finish of his own to level the score just before the hour but the visitors thought they'd wrapped up the victory when Danjuma was put through on goal and took his chance with confidence with just a quarter-hour left. A last moment's own goal would deny Emery his first-ever victory over Simeone, as a miscommunication led to Mandi's backpass rolling into his own net for a 2-2 finish.