ENG vs IND 4th test: Shardul Thakur and Virat Kohli pushed Indian innings to 191. Chris Woakes and Ollie Robinson stars for England. Umesh Yadav and Jasprit Bumrah started the fightback with 3 early wickets.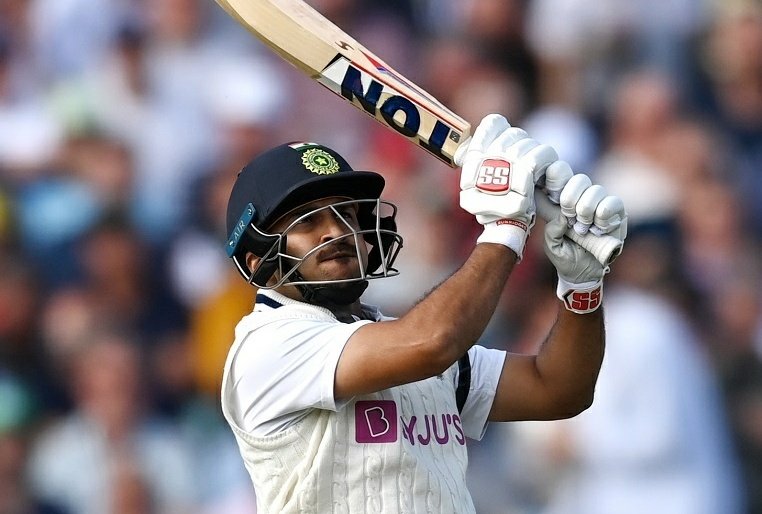 Same old story continues ENG vs IND.
England winning the toss decided to bowl first on a surface that was covered by grass. Indian openers failed to replicate their past performances. The first 30 minutes when the pitch was on the slower side, KL Rahul and Rohit Sharma did enjoy some drives. But the pitch became dry after that.
Chris Woakes was returning to the side after an injury. He was spot on with his line and length to dismiss Rohit Sharma ( 11 runs from 17 balls, 1(4) ) with an outswinger. That particular delivery, as was said earlier about the tennis bounce on Oval, did bounce high but Rohit could have left it. India 28-1.
It was 6 overs maiden consecutive after that wicket. KL Rahul ( 17 runs from 44 balls, 3(4) ) also found himself trapped in front of an inswinger from Ollie Robinson. Although it was reviewed the decision remained the same. India 28-3.
Cheteshwar Pujara ( 4 of 31 deliveries, 1(4) ) disappoints again with James Anderson's outswinger. That problem of whether to leave or not proved nasty for him.
It was Virat Kohli ( 50 runs from 96 balls, 8(4) ) looking to bounce back in form scoring a deserved 50. Ollie Robinson's ripper found his outside edge and he had to depart. India's hope was crumbling with every fallen wicket.
Ravindra Jadeja ( 10 ), Ajinkya Rahane ( 14 ), Rishabh Pant ( 9 ) could not make any valuable contribution.
However, Shardul Thakur's ( 57 runs from 36 balls, 7(4) 3(6) ) powerful striking push India to a competitive 191 runs. It was lovely to watch such powerful and intelligent batting from a lower-order batter.
Bowling Figures: James Anderson: [ 14-3-41-1 ], Ollie Robinson: [ 17.3-9-38-3 ], Chris Woakes: [ 15-6-55-4 ], Craig Overton: [ 15-2-49-1 ].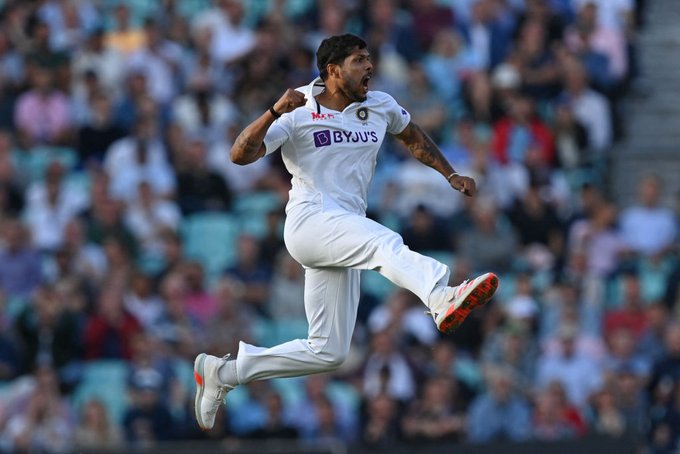 Jasprit Bumrah and Umesh Yadav starts the fight back ENG vs IND.
England innings received 2 early blows when Jasprit Bumrah got both openers. Rory Burns ( 5 runs from 11 balls ) was chopped on while Haseeb Hameed ( 0 runs from 12 balls ) went with a ripper of a delivery.
Dawid Malan and Joe Root recovered nicely from that early wounds. Umesh Yadav playing his first match of the tour bowled a magical inswinger to dismissed the in-form England Skipper, Joe Root ( 21 runs from 25 balls, 4(4) ). You need this type of delivery to get the better of these guys.
Craig Overton was sent as a night watchman to see of the day, and he did so successfully. England 53-3. Dawid Malan ( 26* ), Craig Overton ( 1* ).
Bowling Figures: Umesh Yadav: [ 6-1-15-1 ], Jasprit Bumrah: [ 6-2-15-2 ].
ENG vs IND 4th Test, day 1:
England would be happy to restrict India to just 191. But three early wickets have diminished their advantage somewhat.
India would be happy with the late wicket of Joe Root at the end of the day. They will feel like they have somehow equalized the game.
Records are meant to be brocken.
Virat Kohli with his 50 runs broke Sachin Tendulkar's record of fastest to 23000 international runs. Indian skipper only took 490 innings to get to 23000 runs while Sachin took 522 innings.
Meanwhile, Shardul Thakur has also registered his name in the record book with his thunderous 50. He is now the second-fastest Indian to reach 50 runs, Taking 31 balls. The fastest however is Kapil Dev with 30 balls 50 vs Pak in 1982.